Key Staff of VisaMAX
Randy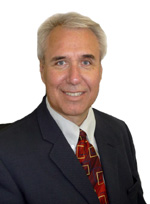 Boldt is an experienced immigration practitioner and member of the Canadian Society of Immigration Consultants (ICCRC#R407999). Randy was the principal developer and manager of a highly successful Provincial Nominee Program for business, which he managed up until 2006, after which he became the Assistant Deputy Minister of Immigration in another province. In 2008, he became a member of ICCRC, and decided to form a new immigration company.
Randy has worked extensively in both the public and private sector. Prior to becoming involved in immigration, he worked in the field of commercial banking and corporate finance both in Canada and the UK, where he was involved in many international business dealings.
Randy completed his degree in Agricultural Economics at the University of Manitoba in 1978, and obtained his Masters of Business Administration from City University in London, UK, in 1993. He became a full member of CSIC in 2008.
Bowen Li is originally from China, where she graduated from Beijing Tourism University, with a BA in English Literature. After graduating, she spent 10 years in the travel industry, most of the time with two large international air carriers in a number of functions, ending up as the Senior Accountant for North West Airlines in Beijing. In 2003, she moved to Canada and shortly thereafter obtained her Canadian Securities License while working for CIBC Wood Gundy. In 2005, she started her own travel business, offering tours to China, and working with Chinese business people, traveling to Canada for both trade and immigration purposes. In March 2010, Bowen also joined Canadian Royal Naval Reserves and devoted herself to the country.
Bowen regularly provides assistance to potential immigrants undertaking exploratory visits to Canada. Bowen's client focused approach, is an ideal fit with VISAMAX, and she plays a key role in working with our Asian clientele. Bowen is an example of a successful and adaptable immigrant, who can help our clients understand how to best establish themselves in Canada. Bowen is fluent in both English and Mandarin.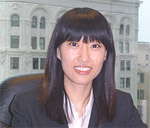 Nico graduated from the University of Manitoba with a Bachelor's Degree in Economics before joining VisaMAX as the immigration office manager. Her main job is to assist in the day-to-day running of the office, including HR and meeting arrangements and reception services; she is also in charge of immigration filing, documents pre-screening, and records keeping.
Nico is bilingual, so she can provide services both in Mandarin and English to our Chinese clients and agents. Nico has extensive knowledge on immigration policies and is able to offer our Chinese clients interpretation and translation services.